WELCOME TO EBH FITNESS STUDIO!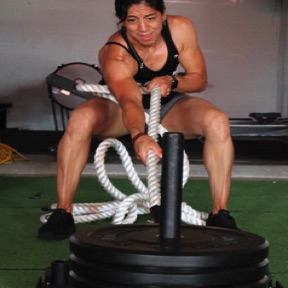 Fitness Competitions, at home workouts, etc.
Need help in losing weigt the right way? Having problems eating healthy? Lookin for customized meal plans to help you maximize your training and weight loss goals? Done! We offer personalized weight loss plans and nutrition counsulting to help you reach your goals.

Are you looking for that legal competitive edge? Do you want to ensure that you are in the starting lineup? Want to get ready for that upcoming draft combine? Need to take your game to the next level during the off season? No problem. Come get a customized training plan to help you stay in the game.

Need somone else to train with, or just like to workout with your friends and or family, we have you covered. We offer taylored group training to help you and your partner(s) reach your goals.


Whether you are lookinf to lose 10 pounds, tone or bulk up, fit that wedding dress in 90 days, or just looking to take your training to new heights, we have an individual training plan that will help you reach your health and fitness needs.
Personalized fitness training gives you an alternative to the mass market, impersonal approach to your health and fitness. Our intention is to provide you with a sound program that is specifically tailored to your needs now, and we'll amend it so thta it growns with you as you progress and your needs change down the road.
INDIVIDUAL TRAINING SESSIONS
OUR 4 PILLARS TO YOUR SUCCESS:

1) Nutrition: Yes, it does mater what you put into your body for fuel.
2) Cardiovascular Fitness
3) Resistence / Strength Training: It's not true. Resistance and strength training are not mindless unfocused activitiesthat are for "muscle heads" only!
4) Flexibility: Stretching is a key component to reaching your overall health and fitness goals.
● 50-min training session
● Minimum of 4 sessions
● Custom training plan
● Monthly assessments
● Nutrition Plan available

● Groups 2 to 15 people
● Custom training plans
● Train 2 to 5 x per week
● Monthly Assessments
● Nutrition plan available
● Custom training plan
● Individual or Group training
● Ability to talk to trainer
● Assistance throughout
● Nutrition plan available
Call: (915) 276-2189 today and begin the journey to a new you.

ELSA HOWARD
MASTER PERSONAL TRAINER